Yesterday Major League Baseball released the results of its investigation of accusations of sexual harassment against three Seattle Mariners executives. The league hired a top employment law firm to run an independent investigation, with the following result:
The firm did not uncover credible evidence that the Mariners, or any of its employees, violated Major League Baseball's Workplace Code of Conduct, or applicable anti-discrimination law, in the treatment of Dr. Martin or the termination of her employment. The investigation also concluded that there is no credible evidence to support Dr. Martin's claim that Mariners' employees, including Jerry Dipoto, Scott Servais, or Andy McKay, made any of the comments attributed to them in her public statement or subsequent lawsuit.
Did you believe Lorena Martin's accusations? Progressive dogma says you should have: "believe all women".
If you choose to believe women, you choose to believe every woman. Even when it's uncomfortable. (Especially when it's uncomfortable.) … If your knee-jerk reaction is "I can't imagine it, so it can't be true," then you are allowing your privilege to get the better of you. … Every time you tell a friend or your Facebook feed or your millions of fans that you believe a woman has made it all up, you propagate the myth that women lie about being assaulted.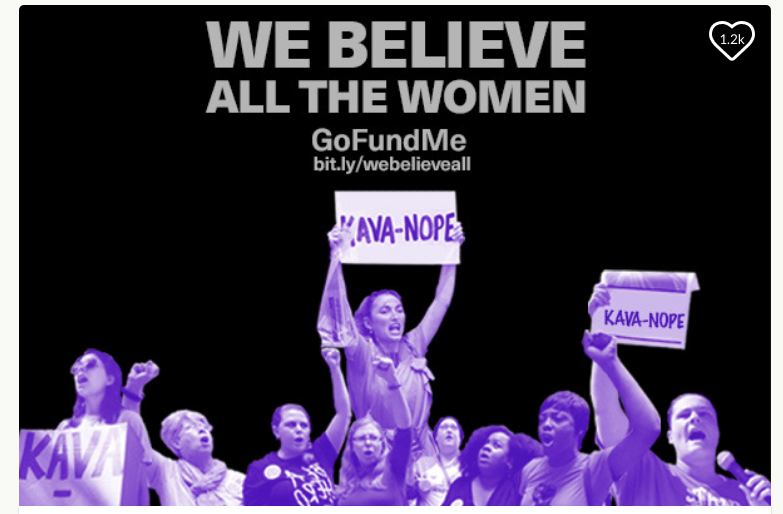 But then on the other hand, please remember the 'big three' of false accusations:
In 1987 Tawana Brawley, with Al Sharpton's help and encouragement, accused police officers and a county prosecutor of kidnapping and rape. A state grand jury concluded it never happened.
In 2006 Crystal Gail Mangum claimed she was raped at a party by three members of the Duke University lacrosse team. The Durham County DA suggested it was a hate crime, but after investigating the state Attorney General dropped all charges. The prosecutor was accused of "dishonesty, fraud, deceit and misrepresentation" and later disbarred.
In 2014 Rolling Stone magazine ran an investigative journalism article alleging group sexual assault at a University of Virginia fraternity. The article was later retracted. Rolling Stone was sued for defamation by a university administrator and found liable for $3 million in damages. Rolling Stone later settled a separate suit by the fraternity.
Believing all the accusers is not acceptable because we know that false accusations occur. We also know that some accusations are true. Is there a middle ground? Yes, there are cases where there is no way to tell what the truth is: Anita Hill and Christine Blasey Ford are two examples. The lingering ambiguity of those two 'middle ground' cases is likely because they were judged in a rules-free setting: Congressional hearings on live TV.
"Believe the women" and #MeToo are examples of sloppy sentimentality trending towards mob rule. We can do better.
The Bottom Line
Our legal culture has a long history of balancing the rights of accuser and accused. If each of us expects to be treated fairly in a legal or criminal setting, we need to be willing to treat everyone else fairly. "Fairly" is best defined as 'innocent until proven guilty', plus the traditional standards that define due process and rules of evidence.
As it says in the Bible: "as ye would that men should do to you, do ye also to them likewise."